Product Description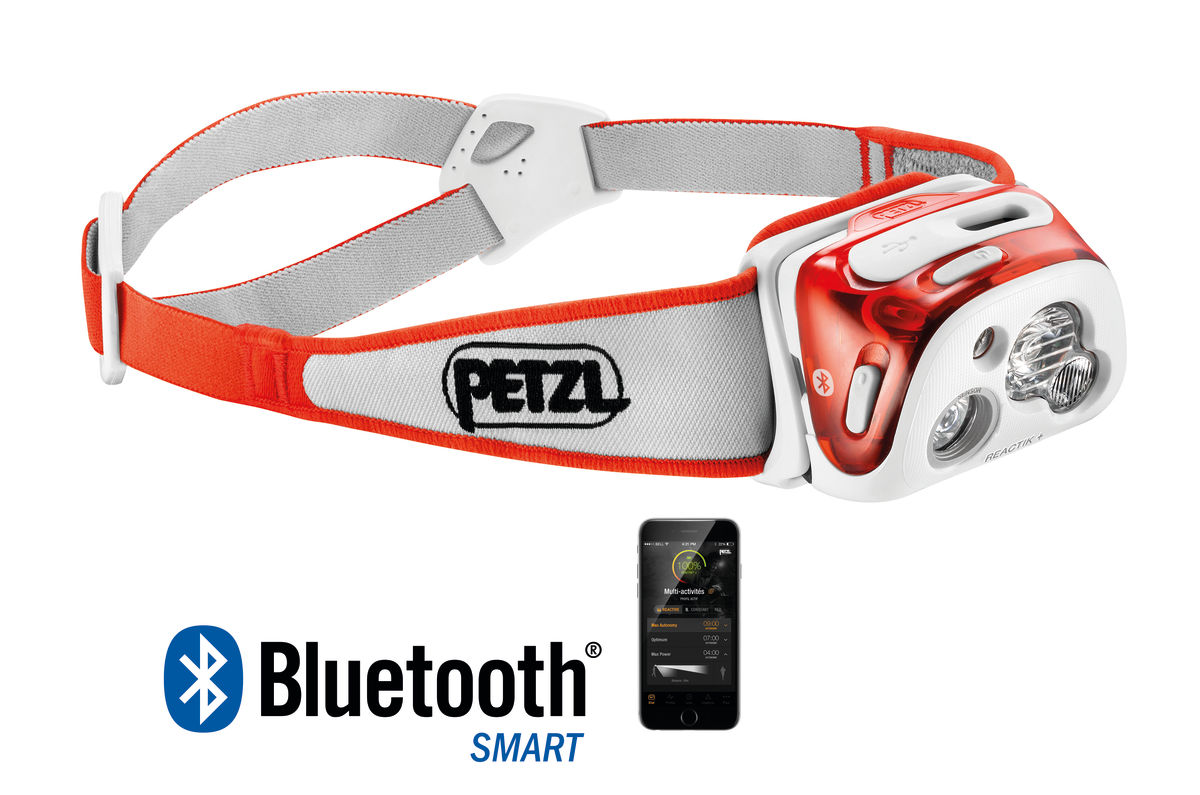 Multi-beam light source works with a light sensor which controls REACTIVE LIGHTING.
Customize lighting with the MyPetzl Light app. Compatible with smartphone or tablet. Negligible battery consumption thanks to Bluetooth® Smart. The lamp can still be used without the app.
Petzl's patented washable and adjustable headband has two-part construction for optimal positioning during dynamic activities.
Lighting performance
Lighting technology
Lighting color
Lighting modes
Brightness
Lighting distance
Burn time
Reserve mode
REACTIVE LIGHTING
white
MAX AUTONOMY
80 lm
70 m
10 h
15 lm for 2 h
STANDARD
170 lm
90 m
5 h
MAX POWER
300 lm
110 m
2h30
CONSTANT LIGHTING
proximity
30 lm
35 m
15 h
movement
100 lm
70 m
6 h
rapid movement
200 lm
90 m
2 h
red
proximity
2 lm
8 m, visible for 1 km
30 h
–
strobe
60 h
Customizable profiles and burn times with the MyPetzl Light mobile app (download from App Store and Google Play)